As a member of the European Cluster for Securing Critical Infrastructures (ECSCI), the AI4CYBER project is pleased to invite you to the upcoming ECSCI workshop focusing on collaborative standardisation and policymaking for greater critical infrastructure resilience in Europe. The workshop will take place online on 5 December 2023 from 9 a.m. to 5 p.m CET. Registration is now open here. 
AI4CYBER Project Manager Erkuden Rios (TECNALIA) will be joining the workshop to share the perspectives and lessons learnt of the project related to standardisation. The workshop agenda and more information will be available soon.  
Why join: The goal of the workshop is to gather different perspectives on European critical infrastructure resilience and form a joint strategy for efficient and effective collaborative standardisation and policymaking in this area. By (i) understanding the long-term vision of ECI resilience presented by the European Commission, (ii) welcoming experience and lessons learned from closed EU-funded research projects, (iii) recognising the gaps in current standardisation and policy making activities, and (iv) identifying opportunities presented by running EU-funded projects, this workshop will bring key stakeholders from various sectors together to collaborate and synchronise on the actions that need to be taken.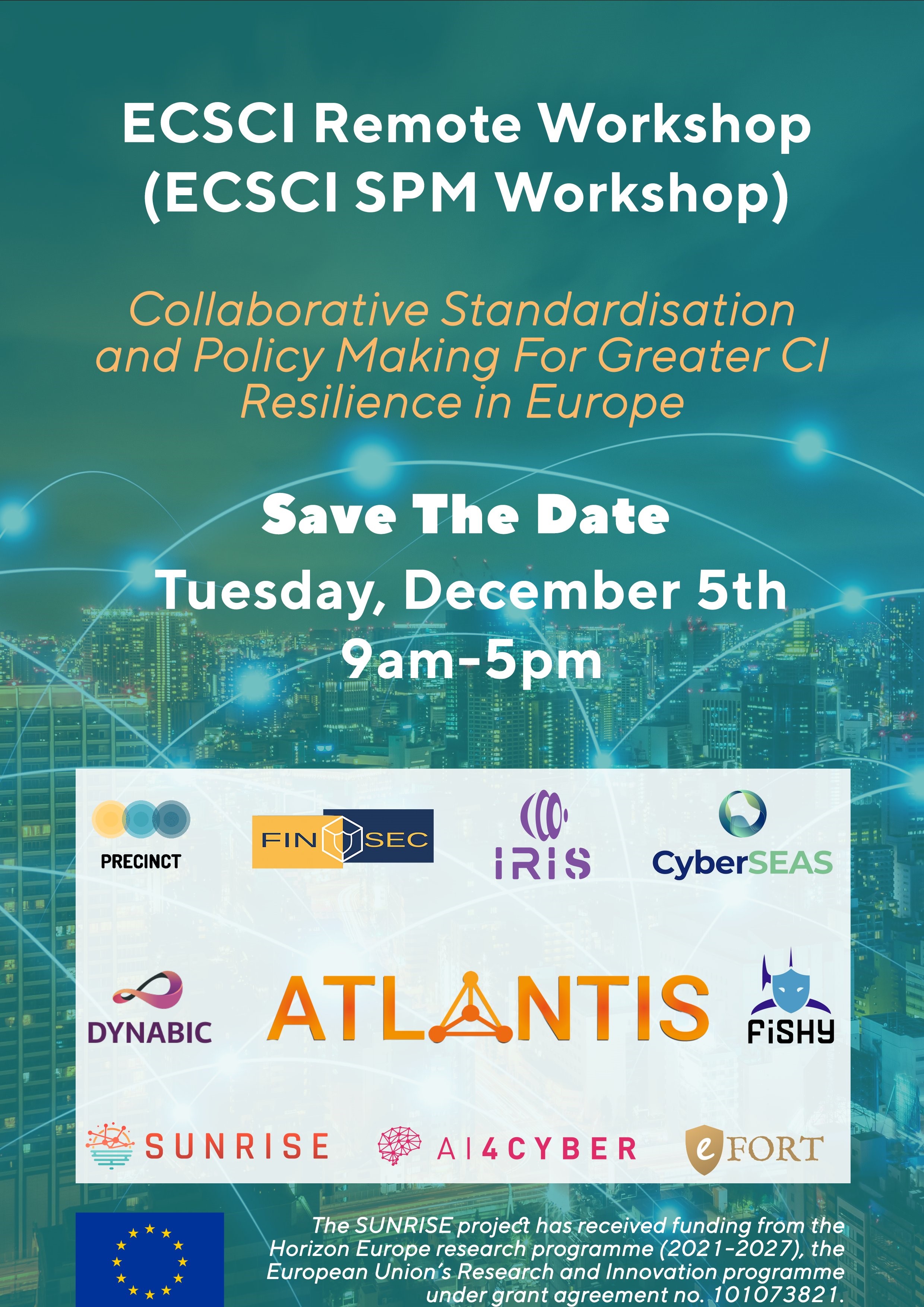 This workshop will be hosted by the European Cluster for Securing Critical Infrastructures (ECSCI). The European Commission has recently funded many projects to work on different aspects of critical infrastructure protection, some of these projects have come together in the ECSCI cluster. While each project has distinct aims and challenges, they all work towards a common goal of strengthening Europe's critical infrastructures. Currently, there are over 30 projects in the cluster. You can find our more about the cluster here.