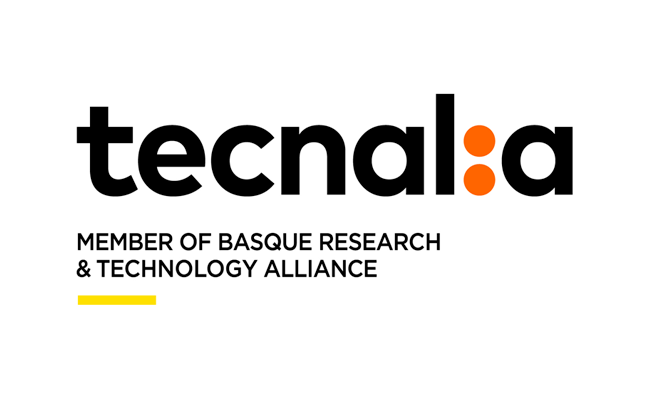 FUNDACIÓN TECNALIA RESEARCH & INNOVATION (www.tecnalia.com) is a private, independent, non profit applied research center of international excellence. Legally a Foundation, Tecnalia is the leading private and independent research and technology organisation in Spain and one of the largest in Europe, employing 1,464 people (287 PhDs) and with income of 120 Million € in 2021.
The whole team at TECNALIA has one GOAL: to Transform Research into Prosperity to improve people's quality of life by means of innovation and technological development addressed to Energy Transition, Digital Transformation, Urban Ecosystems, Sustainable Mobility, Personalised Health and Intelligent Manufacturing. TECNALIA has been granted 827 patents (within 192 families) and promoted more than 30 spin-off companies.
TECNALIA is a key agent in the ERA – European Research Area. TECNALIA actively participates in the governing bodies of several European Technology Platforms, PPPs and JTIs (EEB, FOF, SPIRE, ARTEMIS…). In the H2020 Framework Programme TECNALIA participates in 472 projects, coordinating 76 of them, up to the end of 2021 (EC data) and not counting EIT KIC projects. TECNALIA is a member of EARTO and of EUROTECH, linking together the most important RTOs in Europe.